Serving the Community since 1849
Our history
By 1849, German immigrants settled in the land which was called Coopers Grove. They banded together and very quickly formed a church and a school and purchased land. In 1850 an illness swept the community and so the cemetery was established.
The early days of the church the members were German farmers and all services and business was transacted in German. In the 1920's the congregation gradually transitioned to English. In 1950 the suburban crawl came to the area, which was renamed Country Club Hills. In more recent years the major change has been the demographics of the community. The community and congregation are no longer primarily of German origin. Most are now African American. The congregation continues to adapt to the changes as it seeks to serve the community.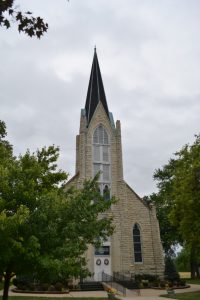 Church Building
The original wooden church building was replaced in 1874 with the current limestone structure. This building with the high steeple has been a fixture in Country Club Hills for over 150 years.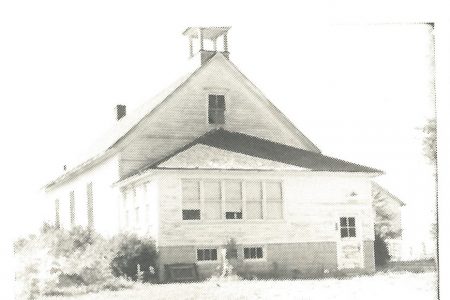 St. John's School
The school was established in 1849, the same year as the church. It has been in continuous existence ever since. The first pastor was also the first teacher until another teacher was hired. The first school building was a one room schoolhouse which was later made into a two room schoolhouse. This small schoolhouse lasted for over 100 years.
An active group
St. John's Lutheran Church and School continues to play an active role in the community. The school has an excellent reputation in the area. The church reflects the diversity of the area. We seek to serve the community in a manner pleasing to our Lord.